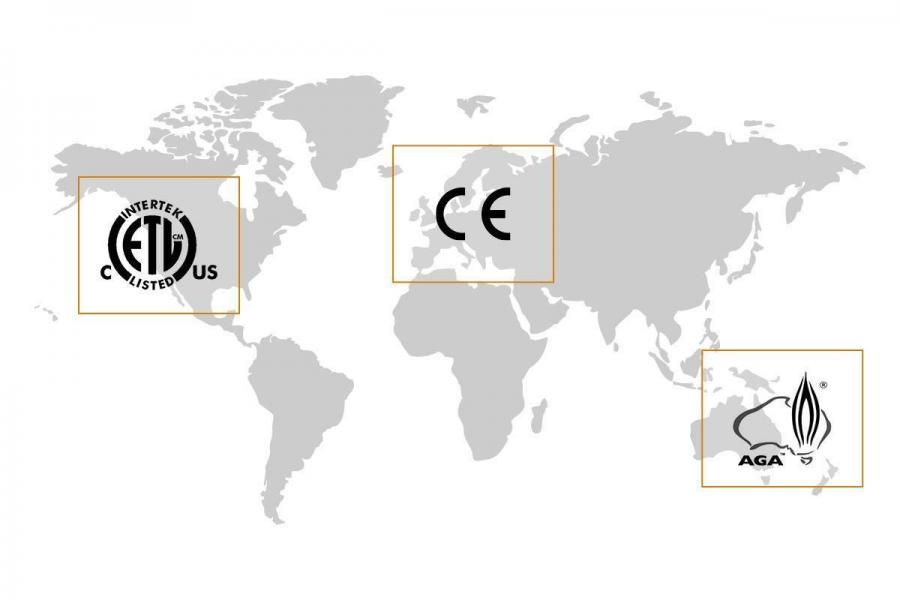 All ENO products meet the strict standards required by various countries to ensure users' safety and protection. Every year, the factory gets audited by independent laboratories that issue a production certificate for each mark.
CE mark for products sold in Europe
All ENO planchas are CE-certified.
ENO is committed to providing products that comply with European legislation, specifically in terms of safety, hygiene and environmental protection.
ENO products are inspected individually during the manufacturing process to ensure the utmost safety for users.
Enamel food safety :
ENO's planchas are certified by an independent laboratory and food safety is guaranteed through the use of a well-proven application process and materials that meet regulatory requirements.
A multi-layer enamel application creates a perfect non-porous seal around the plancha, protecting it from the casing and preventing the leaching of any substances
Use of food-grade enamel (free of lead, chromium and cadmium)
ETL mark for products sold in North America
ENO planchas are certified gas products bearing the ETL mark, meaning that they comply with applicable North American standards. The mark indicates that the products are safe to use.
AGA mark for products sold in Australia
All our gas products exported to Australia are AGA-certified.
2020-04-17 16:10:00
0 viewed