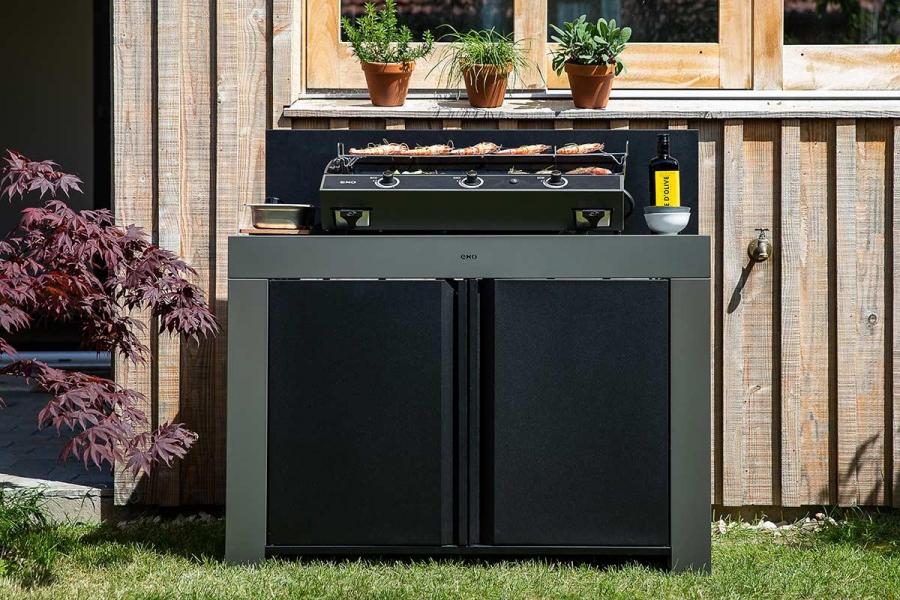 ENO has a full range of carts and sideboards on which your ENO plancha can be installed year-round. Our functional and mobile carts are designed for daily use.
Wood carts
The rot-resistant oiled wood carts come with a black or stainless steel tabletop, depending on the model, and four wheels for great manoeuvrability in the yard or on the patio. They can be used with all of our gas or electric* plancha models.
To protect your cart, we recommend sheltering it away from winter weather.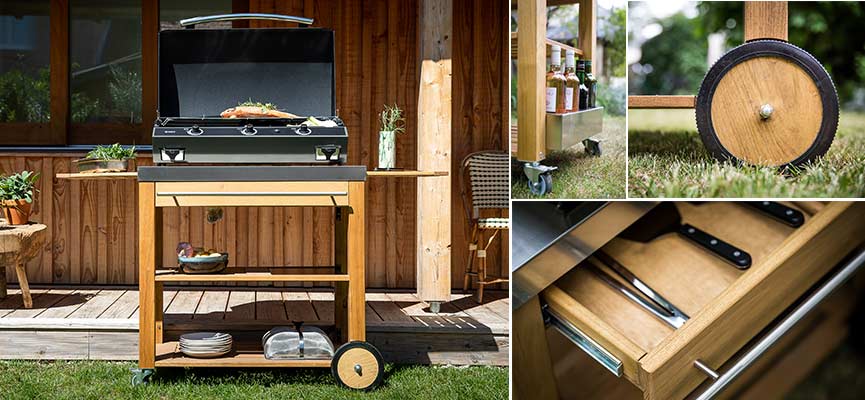 Galvanized steel carts
Black or grey taupe galvanized steel carts, depending on the model, can be used with all our plancha models. With two or four wheels, they can easily be rolled into the yard.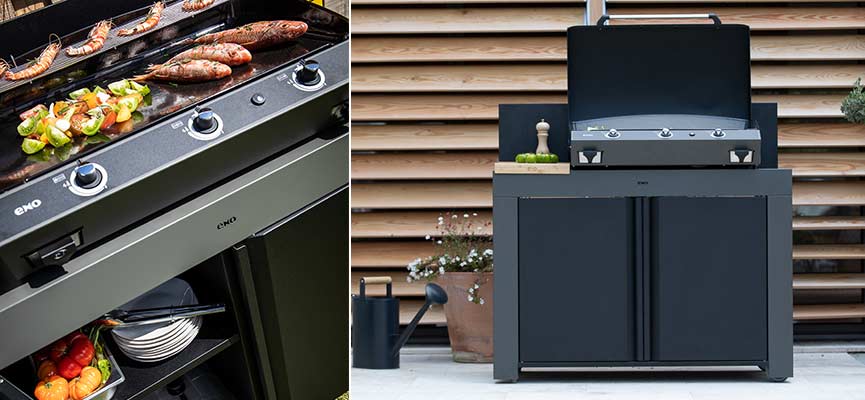 Stainless steel carts
Marine-grade stainless steel carts and sideboards are ultra-tough and functional, with all-terrain wheels, storage space and large work surfaces. Ideal for use in areas near the sea where corrosion is an issue.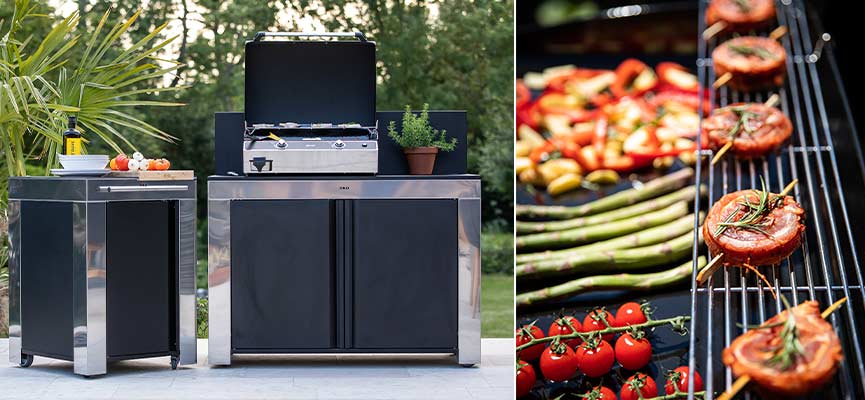 *Only available on the European market
2019-10-24 09:28:00
0 viewed