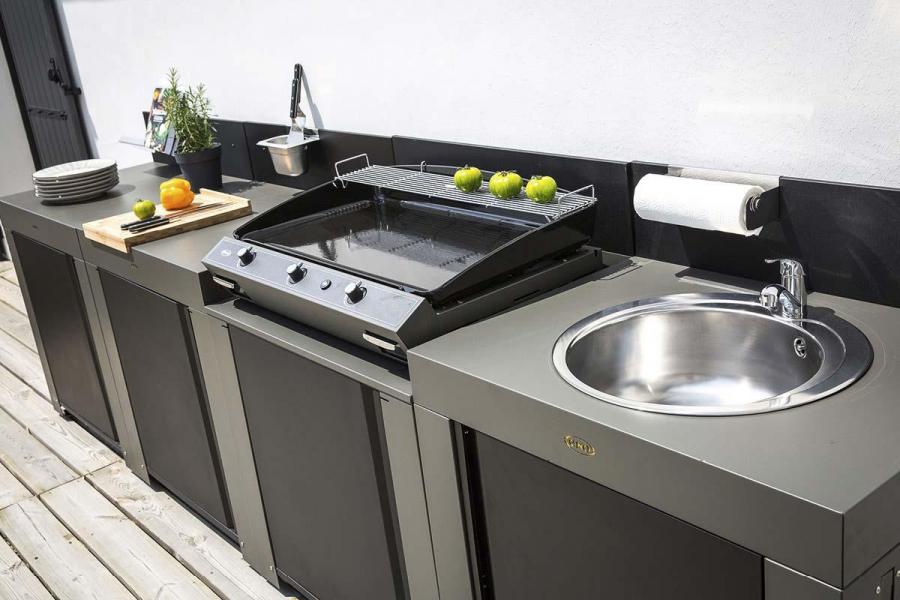 Our new Modulo products allow you to take full advantage of long summer evenings by creating your outdoor kitchen space wherever you have room for it: in your yard, on your patio or by the pool. Tailor-made for ENO gas and electric* planchas, the various outdoor kitchen modules are sold separately and designed to fit together to create a one-of-a-kind kitchen. Available in stainless steel or grey steel.
Design your custom outdoor kitchen and choose your modules
You get to choose between a stainless steel kitchen or a painted steel kitchen. The material is weather-resistant and very easy to care for.
Perfectly adapted to the gas and electric planchas, these kitchen modules (plancha/standard/sink) can be connected to one another, allowing you to design the perfect kitchen for your needs.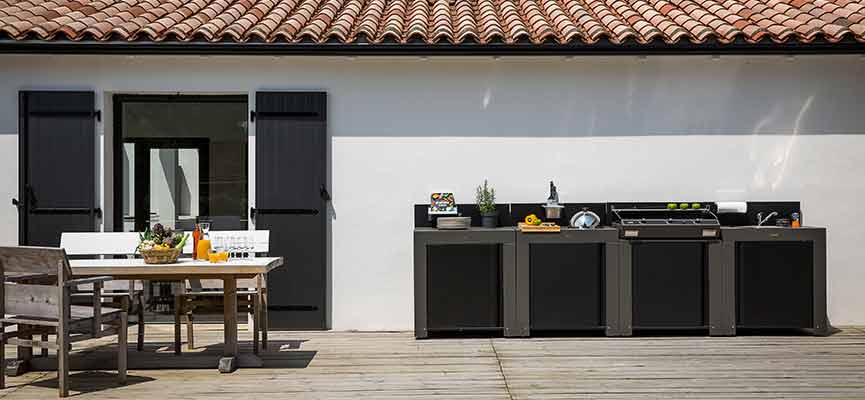 A functional outdoor kitchen
The Modulo kitchen is a true outdoor kitchen. It was designed to keep everything within reach : storage, sink, worktop and plancha.
The modules come with drawers or shelves for convenient storage. Spatulas, knives, cutting board, cloche... A place for everything and everything in it's place. No more running in and out of the kitchen!
The sink can easily be hooked up to a garden hose, making prep and clean-up easier than ever.
The black steel countertop module is perfect for hanging utensils, a roll of paper towels or even the cookbook!
The legs can be adjusted when on uneven ground.
The modules can easily be moved thanks to their casters and retractable handles. This makes it easy to move the kitchen for winter storage.
And don't forget the plancha module, specially designed to support your ENO gas or electric* plancha.
A durable outdoor kitchen
The stainless steel and powder-coated galvanized steel modules with black HPL tops are weather and rust resistant. Modules come with a two-year warranty. We recommend using marine-grade stainless steel for use in seaside areas, as it's highly corrosion resistant.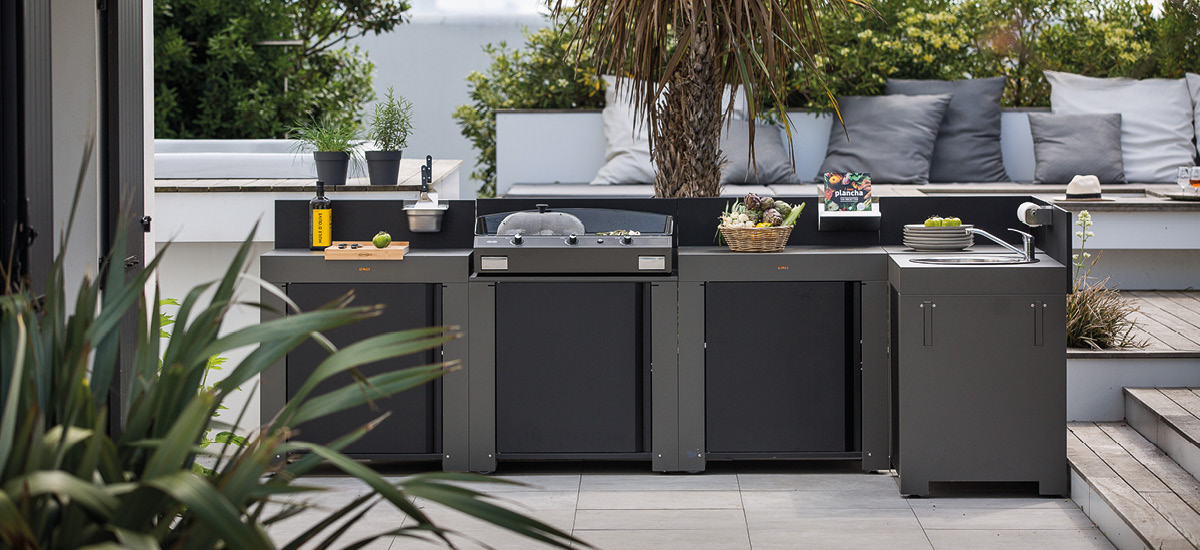 An attractive outdoor kitchen
With their clean lines, the modules and equipment will add a modern flair to your outdoor space. Your plancha area will become a true extension of your home.
*Only available on the European market
2019-10-24 09:41:00
0 viewed