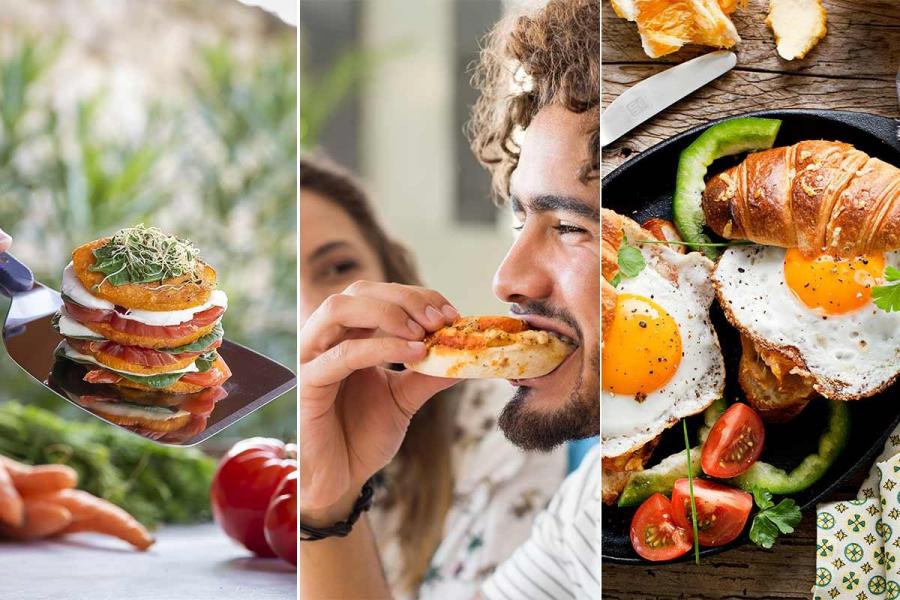 Cooking with an ENO enamelled cast iron gas or electric* plancha produces mouth-watering dishes with no added oil (unlike stainless steel planchas, which aren't non-stick and require oil), for healthy, delicious, precise, easy and fun cooking.
Healthy and diet-friendly cooking
With the plancha, there's no direct contact with flames, unlike a BBQ! When using the plancha, grease from the food drains into the removable drip tray without burning, unlike BBQ grilling, where food is exposed to flames, which is bad for your health.
No oil or fat needed. The enamelled cast iron is non-stick, which preserves the full flavour and integrity of the food.
No need for unhealthy burnt oil. Once the food is cooked, you can drizzle some virgin olive oil on it to enhance its flavour.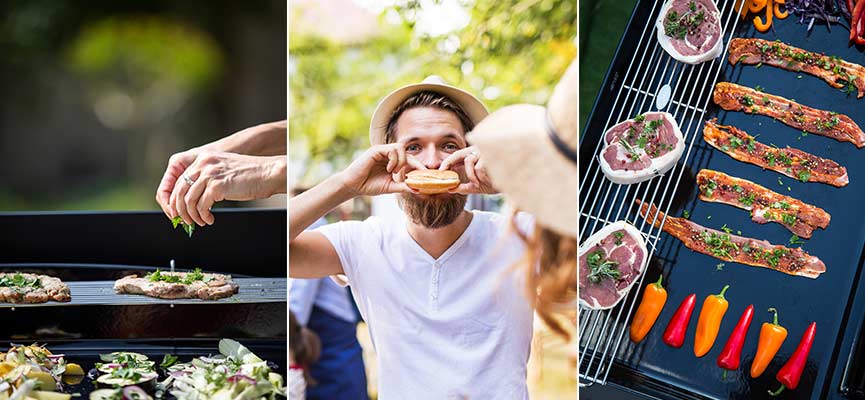 The high temperature of ENO planchas produces the Maillard effect*: perfectly seared food retains its juices and remains crispy and juicy.
*The Maillard reaction
As any chef will tell you, mastering the Maillard reaction gives food a lovely caramelized colour. The crispy exterior seals in the juices and concentrates the flavours, resulting in extremely juicy, flavourful food that isn't dry or overcooked.
Precision cooking
The burners offer a wide temperature range for precision cooking. The multiple settings give you greater flexibility, based on the food you're cooking, to obtain a perfect Maillard reaction.
Easy, varied cooking
There's nothing better than cooking without creating a mess in the kitchen and while enjoying time with friends and family. You'll barely have time for an aperitif before your plancha is ready to sear a large rib steak. You can cook many different types of food with less time spent on prepping and cooking.
It only takes a few minutes for the plancha to heat up to the perfect cooking temperature (up to 360°C / 680°F). Food is then seared to become perfectly crispy and juicy.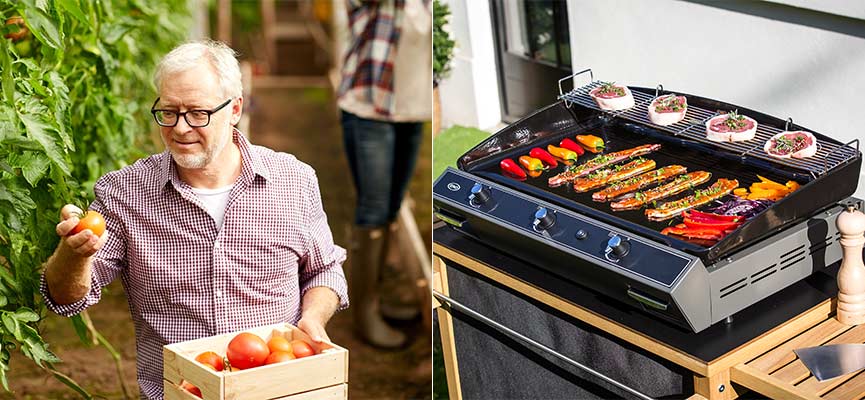 Social cooking
Cooking with a plancha is a social event that brings people together: in the yard, guests will gather around the plancha to enjoy the heat, the flavours and some laughs. Each moment is a delight, from appetizers to dessert, and breakfast to dinner.
Forget about getting smoked out by the BBQ; the plancha makes very little smoke.
Easy care
The ENO plancha's enamelled cast iron hotplate is easy to clean by pyrolysis. It will be like new after a couple of minutes.
Cleaning your plancha video
*Only available on the European market
2019-12-10 10:02:00
0 viewed